Experience the perfect fusion of style and performance with our TESLA Racing Sneakers Design Air Jordan 11 Shoes. Designed for both men and women, these sneakers are a testament to the ultimate combination of comfort, durability, and iconic design.
Crafted with meticulous attention to detail, these Air Jordan 11 shoes boast a sleek and dynamic silhouette that effortlessly elevates any outfit. The TESLA Racing Sneakers Design adds a unique and edgy touch, making these shoes stand out from the crowd. Whether you're hitting the gym, going for a run, or simply enjoying a casual day out, these sneakers are sure to turn heads and make a statement.
Step into a world of unparalleled comfort with our Air Jordan 11 shoes. The premium materials used in their construction guarantee a snug yet breathable fit, allowing your feet to stay cool and dry even during intense workouts. The innovative cushioning system provides exceptional support and shock absorption, giving you the confidence to conquer any challenge that comes your way.
Not only do these sneakers offer unrivaled performance, but they also exude a timeless style that transcends trends. The versatile design seamlessly transitions from sporty to casual, making them the perfect addition to your footwear collection. Whether you pair them with jeans, joggers, or even a dress, these Air Jordan 11 shoes effortlessly take your fashion game to new heights.
Invest in a pair of TESLA Racing Sneakers Design Air Jordan 11 Shoes today and experience the perfect blend of fashion-forward design and top-notch performance. Embrace the power, style, and sophistication that these sneakers bring to your every step. Elevate your sneaker game and make a lasting impression wherever you go with these iconic shoes that redefine what it means to be at the forefront of style and athleticism.
Whether you're running, hiking, or simply walking these shoes are perfect for every occasion. These shoes won't fall apart and they offer unmatched comfort. The shoes come in a variety of colors so you can choose which one to buy!
TESLA Racing Sneakers Design Air Jordan 11 Shoes For Men And Women Information
Vamp material: leather, fabric mesh.
Sole material: rubber.
Upper height: high upper.
Shoe HEAD style: round head.
Style: Sports retro.
Season: spring, summer, autumn, and winter.
AIR JORDAN 11 SIZE CHART:
Some of the TESLA Racing Sneakers Design Air Jordan 11 Shoes For Men And Women photos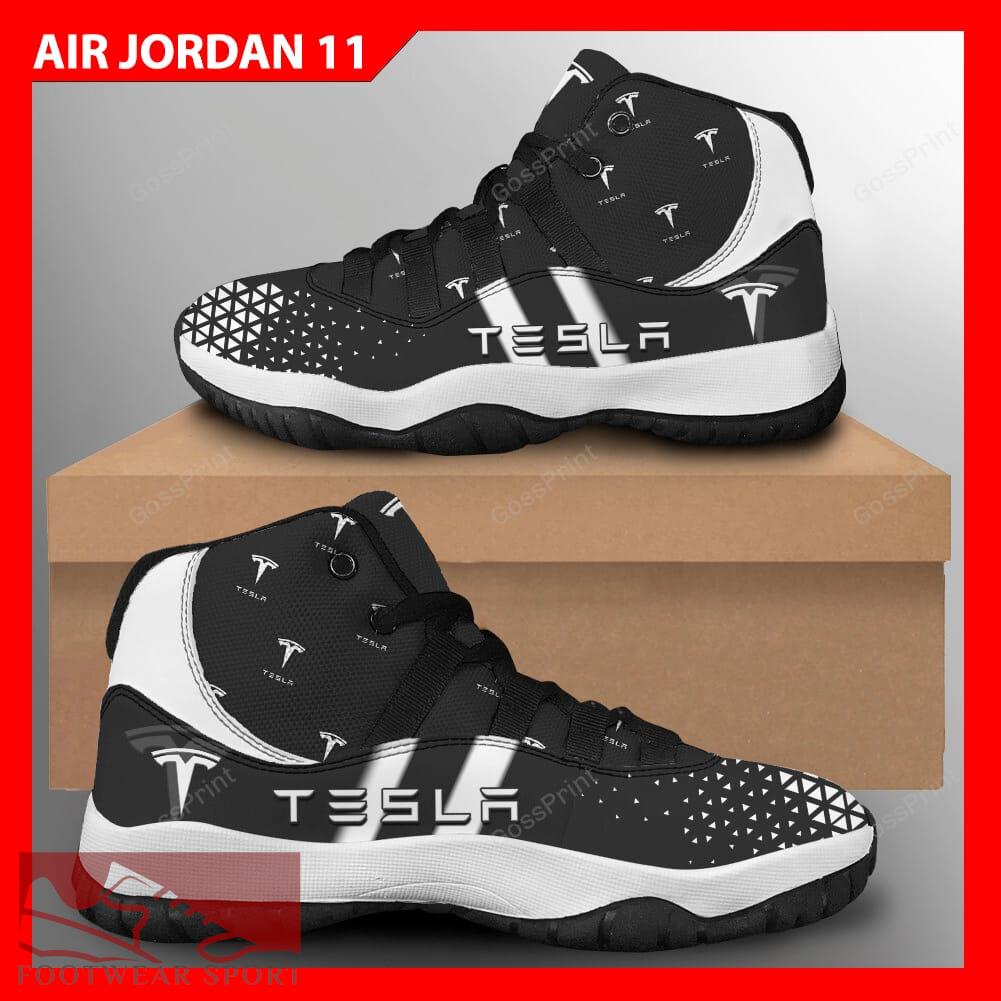 PLEASE NOTE:
Manual measurement of the size please allow 0.3-0.5cm error
As a result of the production batch, the light intensity photography effect will have the color difference
SHIPPING TIME OF THESE AIR JORDAN 13 SNEAKERS
Time of production: 10 – 15 business days
Shipping time: 7-14 days.
TOTAL = Production time (10-15 days) + Shipping Time (7-14 days) = 17-29 days
The total time to receive this TESLA Racing Sneakers Design Air Jordan 11 Shoes For Men And Women is 17-29 days at the regular time. Please consider!
(*) might be delayed 2-4 days due to the peak season, but we will try our best to fulfill orders as fast as we can.