The Harley-Davidson Big Logo Chic Air Jordan 13 Shoes are the epitome of style, blending the iconic Harley-Davidson brand with the classic Air Jordan silhouette. Designed for both men and women, these shoes exude a sense of adventure and individuality.
Crafted with meticulous attention to detail, these shoes feature the bold and unmistakable Harley-Davidson logo prominently displayed on the side, showcasing your love for the legendary motorcycle brand. The sleek black colorway adds a touch of sophistication, making these shoes perfect for any occasion.
Not only do these shoes make a fashion statement, but they also prioritize comfort. The Air Jordan 13 technology ensures superior cushioning and support, allowing you to stay on your feet all day without any discomfort. Whether you're exploring the city streets or hitting the open road, these shoes will keep you feeling energized and ready for the next adventure.
With their versatile design, these shoes can effortlessly transition from casual outings to more formal events. Pair them with jeans and a leather jacket for a rugged and edgy look, or dress them up with a sleek dress or suit for a unique twist on classic attire. No matter how you choose to style them, these shoes are sure to turn heads and spark conversations.
Indulge in the perfect blend of style, comfort, and individuality with the Harley-Davidson Big Logo Chic Air Jordan 13 Shoes for both men and women. Embrace your inner rebel and step into the world of iconic fashion.
These shoes are perfect for someone who loves the outdoors and are always on the go. Not only are these shoes comfortable, but they are perfect for someone like me who needs a shoe that is durable!
Harley-Davidson Big Logo Chic Air Jordan 13 Shoes For Men And Women Information
Style: Air Jordan 13 with 2 types of shoe soles: Black and White
Upper skin can print patterns
Hidden laces perforated webbing morder beautiful and firm
Constructed with rubber sole wear-resistant and antiskid
TPU buckle upscale environmental protection and wear resistance, no customizable
High poly insole, breathable, and deodorant
AIR JORDAN 13 SIZE CHART:
Some of the Harley-Davidson Big Logo Chic Air Jordan 13 Shoes For Men And Women photos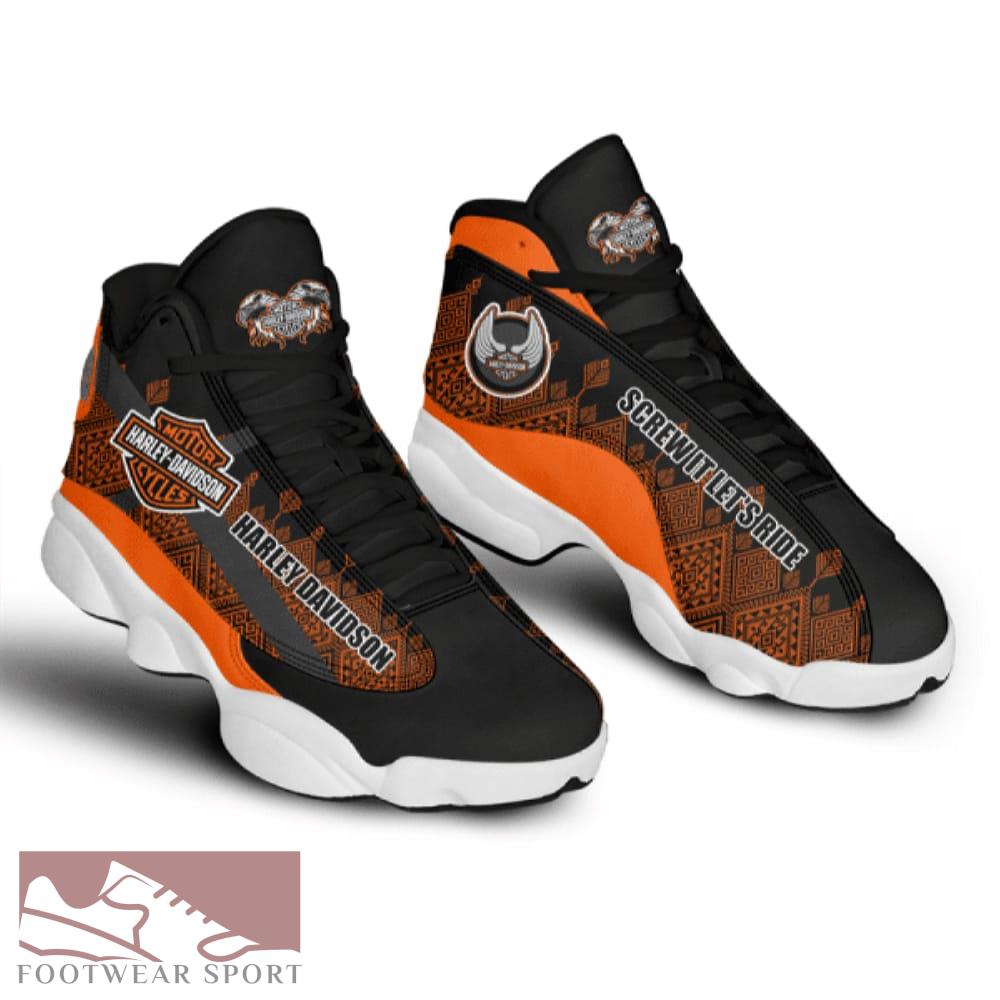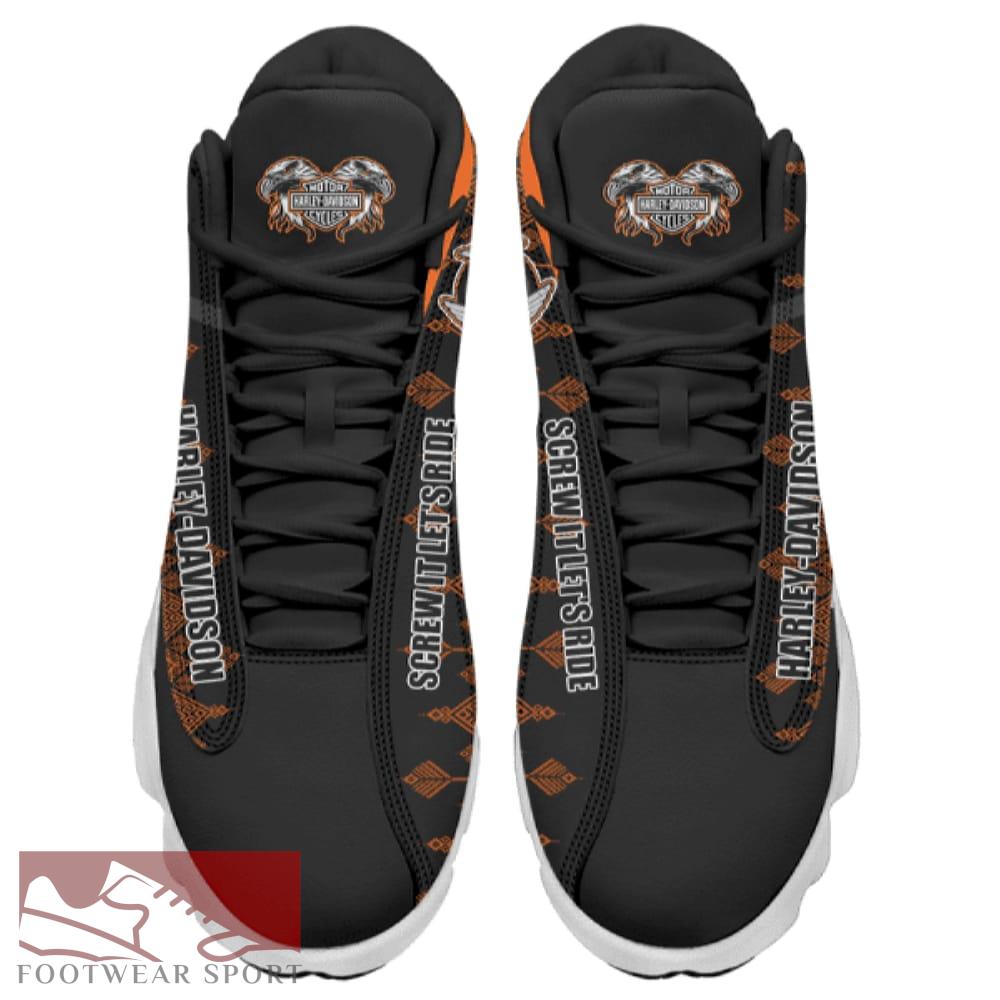 PLEASE NOTE:
Manual measurement of the size please allow 0.3-0.5cm error
As a result of the production batch, the light intensity photography effect will have the color difference
SHIPPING TIME OF THESE AIR JORDAN 13 SNEAKERS
Time of production: 10 – 15 business days
Shipping time: 7-14 days.
TOTAL = Production time (10-15 days) + Shipping Time (7-14 days) = 17-29 days
The total time to receive this Harley-Davidson Big Logo Chic Air Jordan 13 Shoes For Men And Women is 17-29 days at the regular time. Please consider!
(*) might be delayed 2-4 days due to the peak season, but we will try our best to fulfill orders as fast as we can.